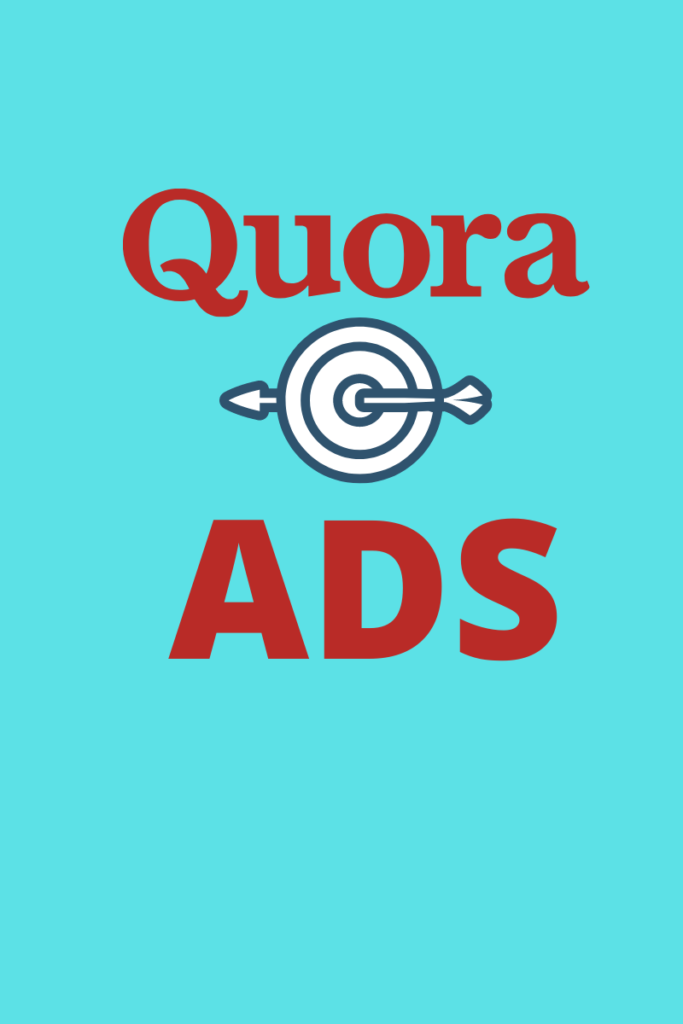 Quora Ads
Quora  is a brilliant Q&A site, without a doubt. Sharing knowledge lies in the platform's mission. And it generates over 550 million visitors from across the globe.
Honestly, Quora is a goldmine for B2B marketers to generate leads, customers, and clients. You can also make money from Quora advertising.I'll walk you through steps to hit the right audience using Quora's laser-sharp targeting.
n this guide, you'll also know about Quora's pricing and types. And after that, you'll get to know exactly how to create your first campaign on the platform. Sounds awesome? Let's get started right now. 
Ultimate Quora Ads Guide (2021)
Before I get into creating your first campaign on Quora, you should understand a few things. In the first section, you'll get to know the benefits of using Quora's advertising, pricing, and ad formats. 
Benefits of Quora Ads
There are tons of benefits to advertising your business or website on Quora. First, you get high-quality traffic without a doubt. By targeting Quora users with topics of interest, you're reaching an audience interested in what you have to say.
Furthermore, there are way more metrics to evaluate your performance than on Facebook ads. And because Quora resembles Facebook and Google Ads, you can easily create your campaign on it.
Quora Ads Pricing
Quora uses a live auction to decide on the cost of running ads on its platform. Pricing for advertising on Quora may vary depending on multiple factors, including targeted keyword, audience, competition, and more. 
I've chosen 'email marketing,' and the CPC estimation was between $0.25 and $1.35. And if you compare the cost of running an ad on Quora with Facebook or Google, you'll get better ROI. 
The minimum bid for CPC is $0.01 and for CPM is $0.20. And you can go on making bigger bids depending on the keyword and audience you choose.
Types of Quora Ads
Quora helps you run ads in three different ad formats; image, text, and answer. Let's get to know them a bit more now.  
1. Image Ads
The image you upload will appear beside your company logo and headline and ad description in an image ad.
2. Text Ads
Advertising with text ads will give you a higher return on your investment and represents the best way to engage Quora members.
3. Promote An Answer
Originally, Quora started as a community for sharing questions. Therefore, winning new customers on Quora requires the "Promote an Answer" strategy. You can market any of your answers to a targeted audience.
Quora Ads: How to Target the Right Audience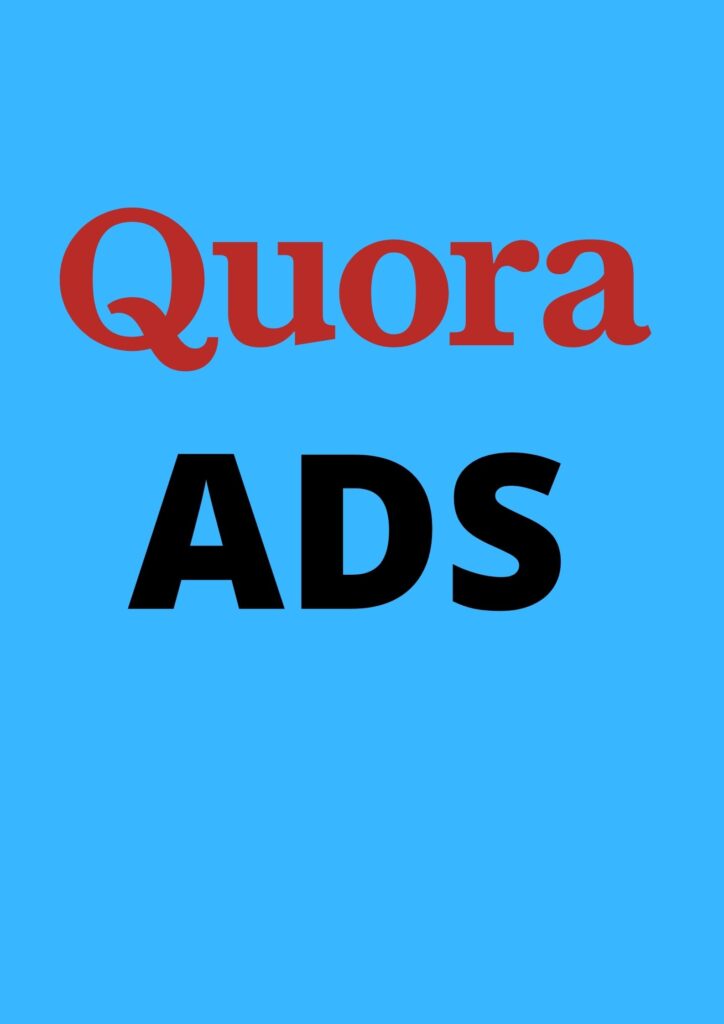 Now that you know the power of Quora, let me show you how to target the right audience. To get there, you need to use contextual targeting on the platform. Targeting your audience contextually is important and easy. Let's get to know how you do it. 
1. Create Your Quora Account
Create your Quora account with your email or social media. You'll need to create an ad account, just like any other advertising platform. Once an account is created, you will have access to all the Quora Ads Manager features.
2. Set Up Your Quora Account
Fill in your business and account details next. Here you will enter the name and address of your business. Additionally, you can select which currency will be used for campaign billing and reporting.
3. Create Your Quora Ad Campaign & Choose the Objective
Create your first campaign on Quora once you update billing information. First, click on the "Create Campaign" button at the top of the page and name your campaign.
Then, choose an objective for your campaign after you have chosen an awesome name. Quora offers five objectives to choose from:
1. Conversion
The objective lets you increase your sales or perform some other action on your website.
2. Lead Generation
It helps you generate leads with pre-filled information from Quora. It's an extremely powerful tool to get leads without a doubt. 
3. App Installs
Use this objective to make sure more people install your app or game.
4. Traffic
Do you want to boost traffic to your website or blog? Choose the 'Traffic' objective on Quora. 
5. Awareness
The objective helps you increase your brand awareness among people who may be interested in it. Choose the 'Awareness' objective if you want to launch a SaaS or introduce your products or services. 
Remember that the only way to change an objective after setting it up is by creating a new campaign. That's why I recommend you to sit back and think twice before choosing a particular objective on Quora. 
4. Create the Ad Set & Choose the Desired Location
Like Facebook and Pinterest, Quora allows you to create ad sets to manage specific ad sets by custom targeting and bidding. What are ad sets? These are groups of ads that share settings for how, when, and where to run.
I highly recommend creating an ad set because it will help you run many ads simultaneously. You may choose a strategy that matches your business depending on the type of business you have. After that, enter the location you want to target.
Quora Ads lets you target people based on their interests. That's called 'Contextual targeting.'
Pick a topic centered on your products and services. This is one of the most important steps in creating the campaign. You can also choose from:
Broad targeting
Contextual targeting
Behavioral targeting
You'll target the people already searching for the topics related to your ads. That is insane! And what is more exciting is that you can target your audience in the Quora Digest emails.
It means that Quora will serve the ads with their registered users. 
5. Set a Budget for Your Campaign
It's your bid for your ads to show on Quora. Set a bid for your ad. Enter your planned budget here.
Enter a Lifetime Budget or a Daily Maximum Budget. It specifies the amount you are permitted to spend per day and the amount for the whole campaign.
6. Choose the Ad Type on Quora
Quora helps you run three different ad formats on its platform. I have already told you about the quora ad types. Opt for a particular format depending on your goals. 
7. Ad the CTA, Logo, URL, and Other Things & Publish
You can also add a powerful call-to-action on your ads and add URLs you want to promote. Adding other things like your business logo will also help you stand out in the crowd. Now is the time to publish your Quora campaign. 
Awesome! You've learned how to create your ads on Quora. I recommend reading the Quora Ads Policy before you create your first ad on the platform. 
To sum up, here's how you run ads on Quora:
1. Make your Quora ad account
2. Create campaign and ad set
3. Go for a specific objective of your ad
4. Choose the location and ad format
5. Add CTA, URL and publish your first ad.
Don't Forget Your Feedback.