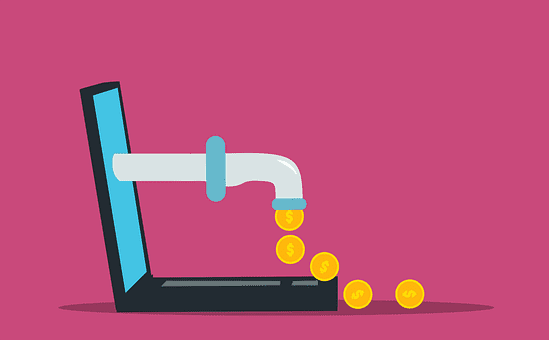 Passive income :Have you ever wondered if it's possible to relax more often, spend time with your family, maybe learn a new skill? Well, it IS possible with passive income. In this article, I will be sharing with you my secret formula for achieving that within a reasonable amount of time!
Passive income is mainly income that requires minimal labor to earn and maintain. It is referred to as progressive passive income when the earner expends little effort to grow the income. To some up, it is any business activity in which the person earning does not physically participate. Other examples include rental income. This means passive income is any money earned in a manner that does not require too much effort. Several passive income-generating ideas need a lot of work, to begin with, like developing a blog or leasing property. Still, eventually, they earn money even when the owner is asleep.
Passive income also includes a limited partnership or other businesses in which a person is not actively involved. In this case, the person is referred to as a silent investor, for example. Portfolio income is also considered passive income, so dividends and interest would be regarded as passive.
Even if a person already has a full-time job, they would be able to welcome additional income with little to no effort on their part. Developing a way to generate passive income provides many benefits. With this extra income, you can even potentially take early retirement. Moreover, passive income is a backup plan in case you lose your day job.
Without further ado, introducing the formula on how to make passive income: EGC+MON+SEO=99%PI.Don't be afraid, I'm not about to walk you through some math class nightmare. The preceding terms are really simple and are the key on how to make passive income. Read on to find out what each one means as I explain them step by step!
How to make Passive Income using EGC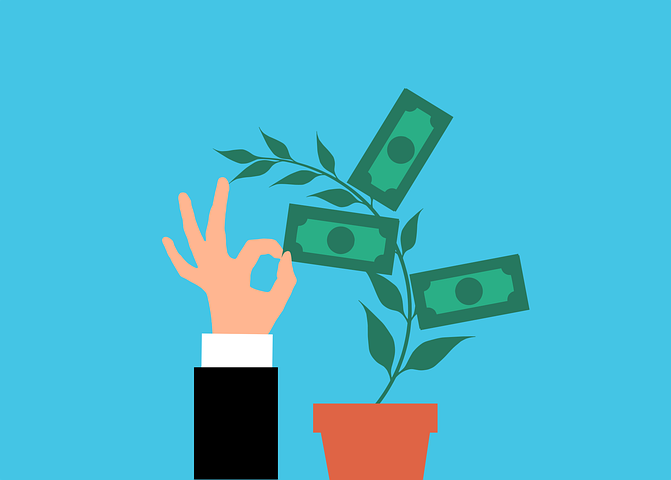 Now, for the first of our elusive terms: EGC This simply stands for evergreen content. Evergreen content is content that is always useful, like for example a guide on how to lose weight. As long as human beings care about eating healthy or losing weight, that topic will remain relevant. Other examples might include a DIY on how to make cake at home, a video on how to change your car's tires… etc. What all of these have in common is that they have been around for decades and will continue to be so for decades to come.
Now, to get a bit more technical: what is content? Content can be, for example, an article in a blog like this one here or maybe a video on YouTube like the one this article is based on. Another example of content is also tools and programs like my AtoZ Seo Tools . Now that you know what EGC is, you're one step closer to knowing how to make passive income!
MON for the Win!
Previously, we discussed EGC and the different types of content, now onto the next thing! MON is the second element of how to make passive income. It stands for monetization which is to make money using your content.
For my first example,How I Moved from 1K to 10K $ in 18 Months working Online! (case study)". That article is evergreen content, I estimate it to last at least 5 years. The way I monetized it is by promoting my courses and services on it. Another way is to use affiliate links in the article. For more information on affiliate marketing, be sure to check out my affiliate marketing tutorial on YouTube.
In addition to writing articles, you can also make passive income by making YouTube videos! Using my channel, I get passive income by just getting views on my videos. As shown below, they continue to get views every month and I continue to get paid for those views and you can do the same!
Third Way to Make Passive Income:
Finally, we have the third way to get passive income which is to publish tools. My website AtoZ Seo Tools is a free digital marketing and SEO platform. On that website you will find ads for different affiliate products like GetResponse, ClickFunnels, Semrush, web hosting, and email validation services…etc Using this method of promoting affiliate products with ads you can get paid per click!
So, we have seen several monetization techniques by now, like using ads like Google AdSense, promoting your services, and using affiliate links. If you want to see a more in-depth discussion on monetization techniques please check out this video!
We have come far in revealing the secret formula on how to make passive income, now there is just one final step.
The Final Chapter: SEO
Here it is, the final dilemma! You have established some evergreen content that is sure to last for many years. Also, you have applied to all the appropriate affiliate programs in order to monetize your content. Still, you wonder, why are there barely any visitors? Well, that's really simple: You are still missing the SEO!
SEO is the final step in completing the formula on how to get passive income. It stands for Search Engine Optimization. If you were to google one of my tools, the Super Email Sender you will find that it's at the top of the search results. This means that the probability it will get clicked on is high!
So, how can you enhance your SEO and get visitors? The answer is as always, really simple: You need to get traffic! 
There are 2 ways to get traffic. The first one is getting free traffic manually by using Quora for example. For more tips on how to get traffic manually please make sure to watch my video on the 7 tactics to get free traffic easily.
Relax, It's Passive Income!
Since our goal is to get 99% passive income it means that we don't want to spend too much time and effort everyday on getting traffic. Optimally, perhaps around 1 to 2 hours per day getting traffic is the goal. It is possible to get organic traffic from google for free and get around one thousand visitors from the first day.
The second way to get traffic is using paid ad campaigns which is a more advanced technique you might want to use later on to scale up once you have accumulated some capital.
Some Documented Results for Motivation:
In addition to explaining how to get traffic, I have included here my own personal results. Below are the analytics showing the amount of clicks I got for AtoZ Seo Tools  just from organic Google traffic in 2020 in 1 month:
Here we have some similar analytics showing my organic traffic .
These are my earnings from Google AdSense:
Make Passive Income and Live Free
One final revision before we close things off: Find or create evergreen content; Monetize using one of the 3 methods; Get free organic traffic from Google. With this I have shared with you the complete secret formula on how to make passive income. With passive income you won't have to worry as much and will have more free time for family, friends, hobbies…etc
Thank you for reading this far! What are other formulas you use to make passive income? Share them with us in the comments below.