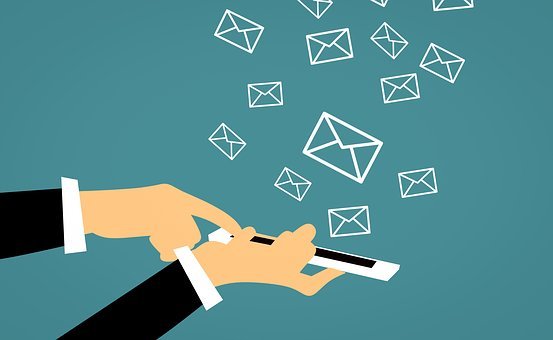 Today Write About Free Email Validation Tools & Software (2021). As an important part of your email marketing strategy, cleaning your list is a must. But when you are starting out, you may not like the idea of investing in cleaning your list.
Cleaning your email list is the most effective way to keep your return on investment healthy. Also, it's a wonderful way to stay focused on your customers or prospects. The unwanted contacts are useless and painful for the company as well.
Some of the email checkers on the list aren't free forever. But they offer tons of value, so you may want to invest in an email verification tool later. Let's get started with the list now.
Let me clarify that I don't earn an affiliate commission for sharing this list of email verification checkers. It's a result of my intense research and experience only.
1. Verifalia's Free Email Verification Tool
This free Email Validation lets you check if your email address is real or not. The tool confirms if the mailbox exists and that the person can receive the emails. Verifalia offers detailed responses without actually sending any email. That's awesome.
How does it work? Enter an email address into the box, confirm that you aren't a robot, and click the 'Validate' button. The report lets you know if the email is deliverable and real. It also confirms if the email address is syntactically valid. The tool also confirms if:
The address is not provided by a known disposable email address (DEA) provider.
This email address does not seem to be bound to a known free email provider.
The email address under test does not appear to hide a honeypot.
The mail exchanger of the email address domain can be contacted successfully.
The mail exchanger responsible for the email address domain can accept messages sent to the email address under test.
That's pretty much a detailed report, without a doubt. Let's have a look at its downsides now. First, you can only validate one email address once. It will take ages to validate an entire list of 1000 or more email addresses. But signing up for Verifalia's account may help you validate a whole list of emails.
2. NeverBounce's Free Email Checker
Ensure that an email address is valid and your message will reach its intended recipient using NeverBounce's verification tool. It helps validate up to 10 email addresses for free. And then you may want to upgrade your services.
After the 10 free email address checks, NeverBounce charges you $0.008 for up to 10,000 email checks. The pricing gets lower as your list gets higher. For example, you'll be charged $0.005 for checking 100,000 email addresses.
If you have a list of more than 1000,000 addresses, then you might want to contact NeverBounce for pricing. I like the pricing model, which is extremely flexible. The company also offers a volume discount. The email addresses with bad syntax or duplicates aren't even charged.
All these features and a simple pricing model make NeverBounce's email validation almost free. The time it takes to check 10,000 emails is between 2 and 10 minutes. And you can always test the tool before you start paying for it.
The free email checker from Bounce is one of the simplest validation tools to validate a single email. And it doesn't offer you a detailed report but only lets you know if an email address exists. It's fast, accurate, and functional.
Do you want to validate bulk email addresses? Then you may want to try the paid validation tool by Bounce. It also offers 100 free email verification credits. And the tool boasts 99.5% of the accuracy of the results.
If you are looking for a tool that lets you test its abilities first, then Bounce's email verifier is for you. You can easily create an account on the site for absolutely free. The tool shows if your email list is deliverable.
The app helps you verify your email list of 250K contacts with drag-and-drop functionality. It also offers bounce estimates, which help clean your list with a smart algorithm. And you can trust it because Bounce is GDPR compliant. That brings us to another email validation app for you.
4. EmailListValidation's Verification Software
Honestly, emaillistvalidation.com doesn't offer a free-forever plan, but you can try the tool for as low as $0.0009 per email. Go for it if you want full-fledged email validation services. The tool offers protection of your contacts, helps you avoid ESPs blockage, and increases the ROI.
I love the email list validation because your credits never expire once you buy them. And that is the beauty of its pricing plan. You pay as you go, so there are no recurring expenses. But again, I've to admit that it's not free at all.
The free email verifier from ZeroBounce helps validate any email address. The tool boasts of its fast email validation system. All you need is to enter any email address and click the yellow 'Verify' button. The tool lets you know the status of your email address.
If there's enough data at ZeroBounce, the tool also lets you know the recipient's first and last name. That's why this tool claims to be more than just an email address validator. You can only check up to 100 email addresses for free every month.
But if you want to bulk-validate your email list, you need to pay a few bucks more. For example, you pay $0.008 for validating up to 2000 email addresses. And the price goes on to $0.001525 for 2000,000 email checks.
ZeroBounce's email validator has a credit system, and the credits never expire. It means if you have bought certain credits, they will expire if you use them. The tool offers 24/7 support and detailed analysis on your email list.
6. ClearOut's Email Validation & Verification Software
ClearOut's strategy is clear; pay for validating bulk emails but go free for single ones. Yes, you can see the power of ClearOut's email verification tool for free and pay if you need to check the entire email list.
The free email checker lets you know if an email address is safe to send emails and has a valid mailbox. It also confirms if the email account is free or paid. But if you want a detailed report on your email list, check out ClearOut's pricing plans.
Emailable has a brilliant email validation app, without a doubt. The company provides 250 free credits to allow you to test its tool. It means you can validate 250 email addresses before you pay for the services.
The pricing depends on the number of emails you need to check. For example, for $20, you can check 5000 email addresses. It's $0.004 per email. And as you move on to 2,500,000 email addresses, the pricing becomes as low as $0.0009 per email.
8. EmailListVerify's Email Address Validation Tool
EmailListVerify's free email validation tools help you check the health of your email addresses. It also lets you know if it's been blacklisted. The MX Lookup helps you check the DNS MX records for your email sending domain. All these tools are free.
But if you want pro-level email validation, you need to buy EmailListVerify's 'pay as you go' or monthly plan. You need to pay as low as $0.0003 per email checked with 10,000,000 emails for its pricing. The pricing for 1000 emails is $0.004 per email, making it $4.
And if you want to go for the monthly subscriptions, it's $139 for checking 5000 emails per day. And the highest monthly pricing plan is for $989 to send over 100,000 emails per day. MailChimp, Shopify, and others trust the company, so you can trust it as well.
Most of the email verification tools out there in the market aren't free at all. They're free for validating one or a few email addresses.
However, you may want to invest in a premium tool for detailed reports. Which email verification app do you like the most?
Let me know in the comments below.