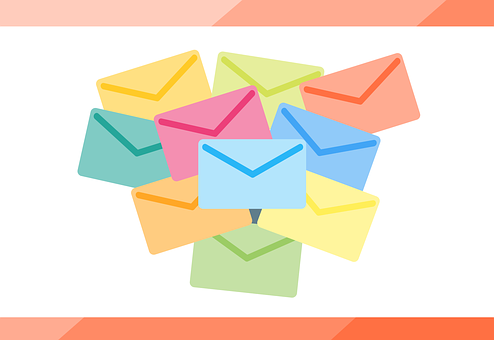 More than 50% of the world population is using email . That is a total of 3.9 billion people, approximately. Thus, Email marketing is a strong and influential way to connect with your target market.
In the internet marketing industry, keeping in close contact with your customers and potential customers is imperative to your success. You need a method of instantly responding to customer inquiries and a way to follow up with those who have expressed an interest in your business. An autoresponder will allow you to instantly respond to emails and your responses are completely automated. You can create the messages you wish to send and your autoresponder will take care of the rest. You will have a round the clock customer service department that send replies in an instant.

You can increase your repeat business and your new business alike through the use of an autoresponder. Your customers will love the frequent contact and you will increase your web site traffic and sales considerably. Many online businesses fail due to a lack of speedy follow-up contacts with potential customers and the inability to keep the company name visible to interested parties. Internet marketing is a highly competitive industry and you must keep your business and products fresh in the minds of those who visit your site. An autoresponder will help you build your mailing list without the necessity of questionable practices such as spam.
Best Email Marketing Platform
GetResponse is an all-in-one marketing platform which, as well as email marketing, offers landing pages, a CRM and advanced automations. We rank them pretty favorably due to their range of advanced features. Their entry plan is reasonably priced and they offer a generous discount to NGOs.
One thing that SendinBlue can never get to as compared to GetResponse is age and experience. GetResponse started in 1998, and now it has experience in digital marketing and email automation for more than two decades. It was made by a polish teen boy who wanted to make a lasting impact on online marketing through email marketing.
The tagline of GetResponse is the "world's easiest email marketing software to use." It has stood by its stance as it has a very easy and simplified user interface. It has simplified autoresponders, sending emails, making lists, online surveys, and newsletters.
And that's not all! GetResponse has made itself a compact marketing solution over the years. It is an amalgamation of CRM and online marketing consisting of email marketing, sales funnels, webinar hosting, and landing pages.
It has made great progress over the years. It has 350,000 users all across the world in 182 countries. To add to that, almost 1 billion people subscribe to GetResponse every month!
GetResponse is an email marketing platform. It enables you to create a valuable marketing list of prospects, partners, and clients, so you can develop relationships with them and build a responsive and profitable customer base.
Digital marketers and entrepreneurs now have their tools for marketing. When it comes to Email marketing GetResponse are widely used email marketing tools.
Get Response made our lives easier in terms of digital marketing. They are not limited to just email marketing. There are many other noticeable features of these tools.
On average, some people may say a good response rate to aim for is 10%. This number could be higher or lower by 5–10%, depending on how experienced you are and how much work you've put into your campaign.
There are four Getresponse plans: Basic — starting at $15 per month to send an unlimited number of emails to up to 1,000 subscribers. Plus — starting at $49 per month for up to 1,000 subscribers. Professional — starting at $99 per month for up to 1,000 subscribers
Create a Newsletter in GetResponse
1. From the dashboard, select e-mail marketing.
2. Click create newsletter on the manage newsletters page.
3. Select the Drag-and-Drop Email Editor.
4. Select your linked list (this is the list that you use to garner statistics on your newsletters.
Don't forget your feedback.